Customer Testimonials
We have included below a small selection of comments we have received from satisfied customers
" We are delighted with our new kitchen from Partridge Kitchens. Kevin took immense trouble and care to design and plan with us and to understand our needs and taste (not easy!). The units are smart, strong and well made. The complex installation was meticulously planned and executed by Kevin's skilful and considerate team who took all the challenges of an old building in their stride. We are so pleased that we decided to go with our top class local business. Thank you Kevin and team. "
Mr & Mrs Burton, Washfield, Devon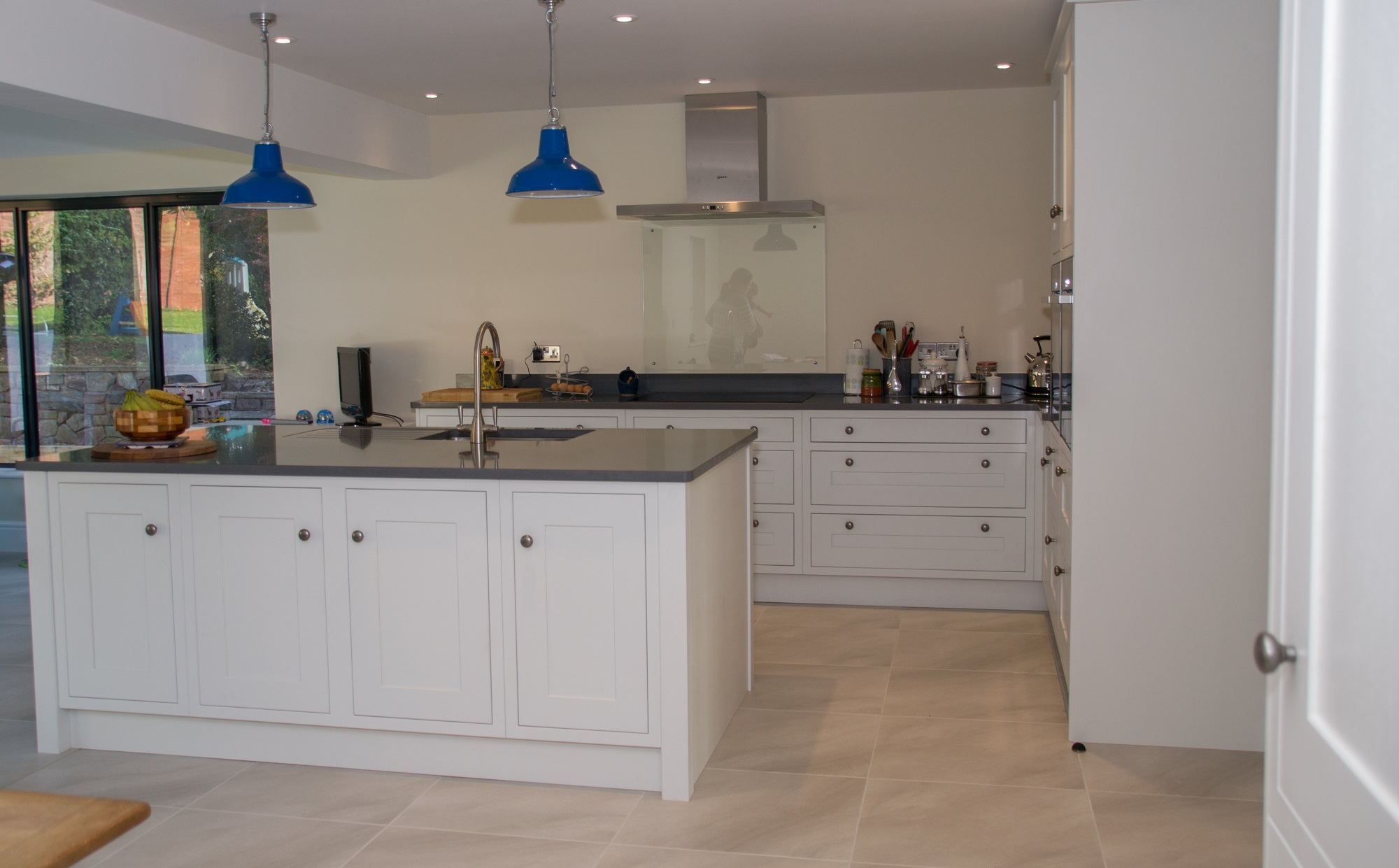 " We are delighted with our new kitchen. Kevin really listened to what was important to us. His attention to detail, patience and meticulous fitting has resulted in us having our dream kitchen"
Mrs Newson, Plymtree, Devon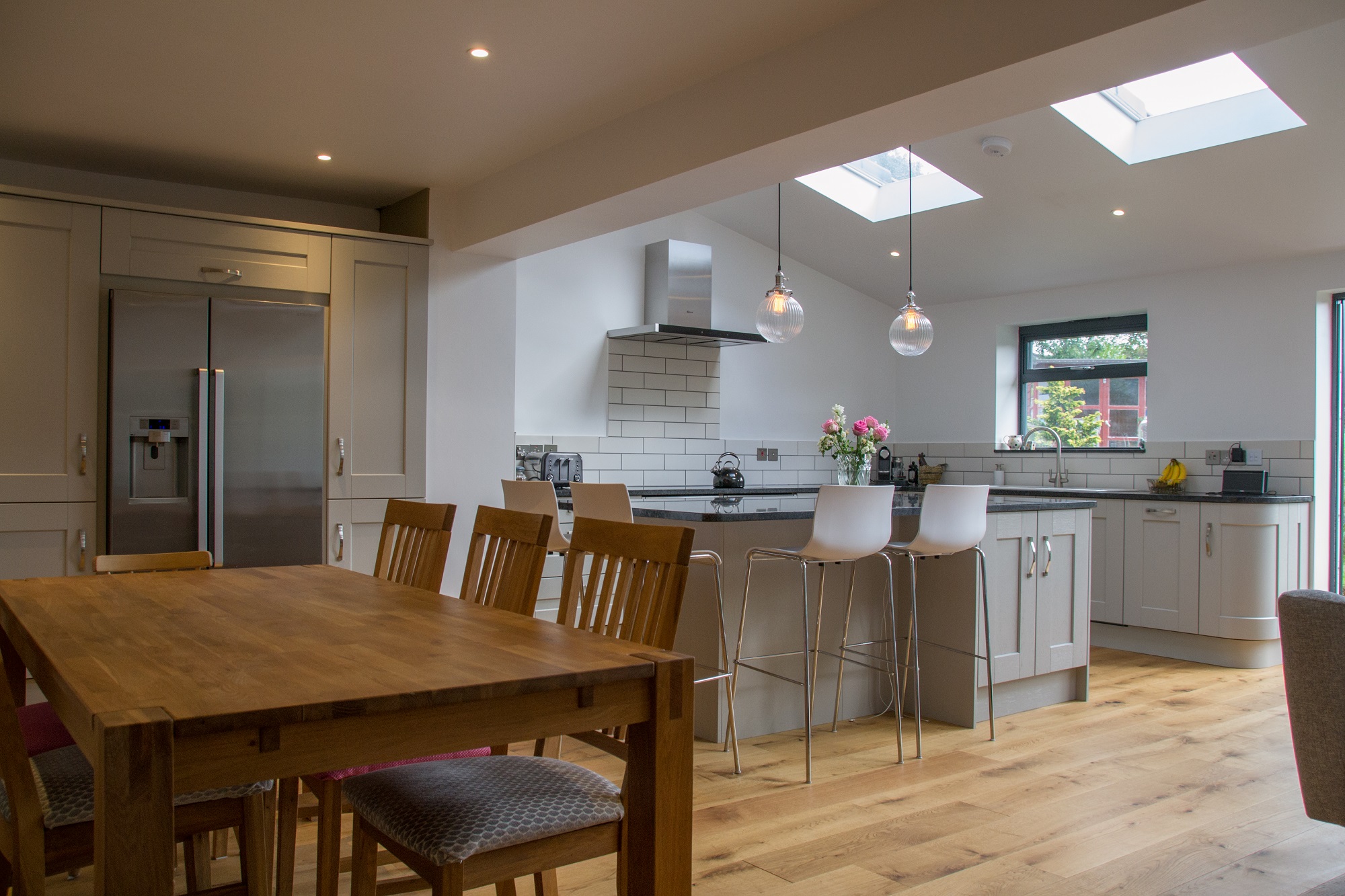 " Partridge kitchens are a truly excellent company. From the very first design meeting all the way through to the final fitting, Kevin and his team are professional, creative, supportive and have an amazing eye for detail. They make the process easy and exciting. The only reaction we get to our kitchen is 'wow'. We would never hesitate to recommend them, and this is our second kitchen so feel we are justified in this view point. (Only two because we moved!)"
Mr & Mrs Mitchell, Exeter, Devon


"We wanted a complete new kitchen, and to keep the cost down we decided to look for a 'supply only' kitchen as we were happy to do the installation ourselves. We came up with an initial design that we sent to 3 potential suppliers. Kevin came over to discuss our proposals in more detail, and we were very impressed by the way that he explained things and offered several suggestions for improvements. After a visit to the workshop, we placed the order with Partridge Kitchens.
Following some more very useful suggestions from Kevin on the finer details, our kitchen was delivered on the date that we had agreed when we placed the order. Kevin had done everything possible to help with the installation, with every unit numbered to match the plan, and several bags of screws and fittings all neatly labelled with their intended use. This made the whole installation process so much easier. We feel that we had a much better service from a smaller company like Partridge Kitchens than we would have received from a bigger supplier. We are absolutely delighted with the finished kitchen and have no hesitation in recommending Partridge Kitchens to any other potential purchaser."
Mr Muggleston, Kerswell, Devon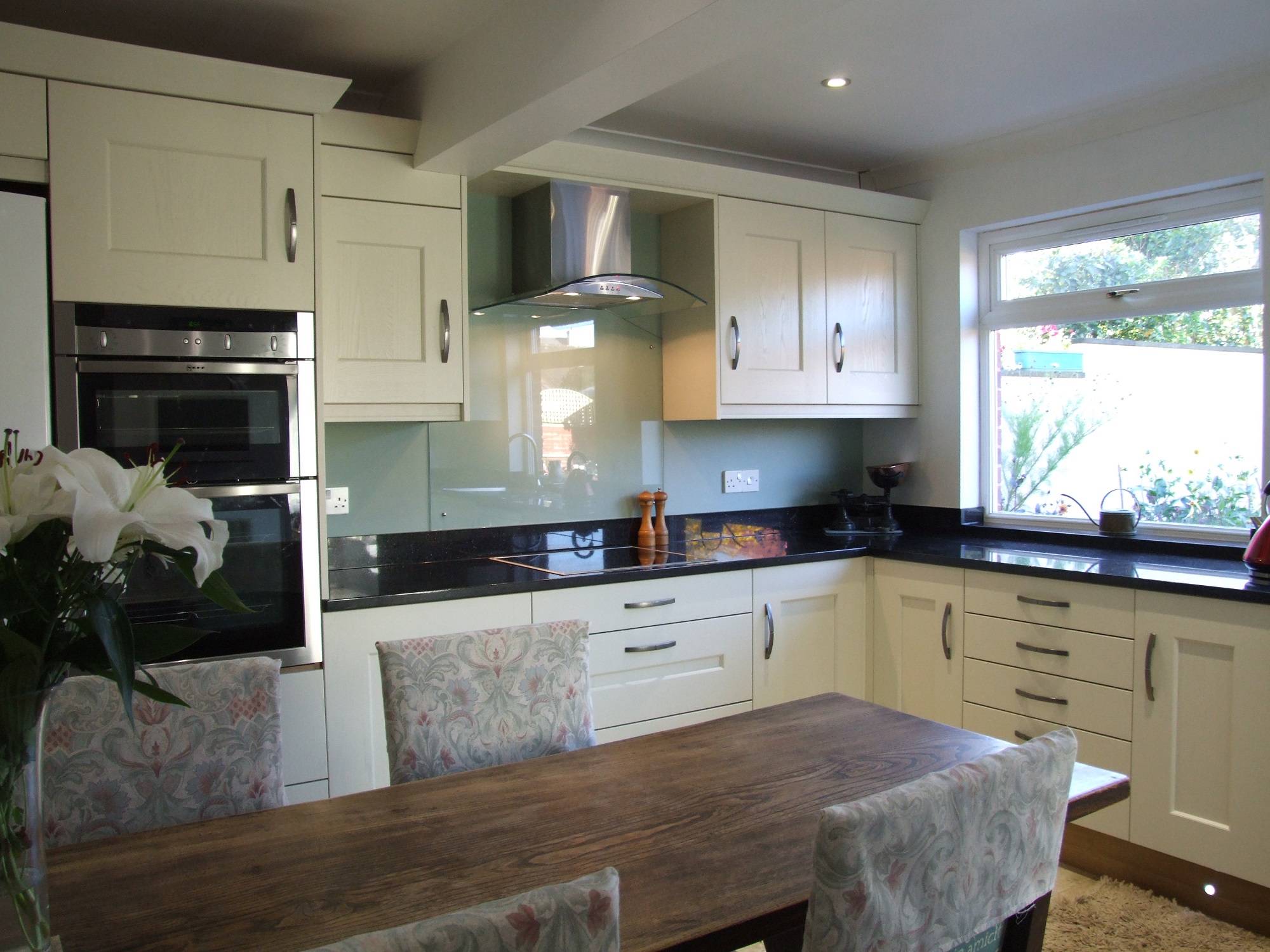 "These days people are quick to complain, but not so quick to praise when things go well, so I hope to put this right regarding my new kitchen. First and foremost I must commend you on your customer service, from beginning to end it has been nothing short of first class and something the other companies I dealt with should take note and learn from . (As I learnt bigger is not always better or cheaper! ) From the designing to choosing what doors, fittings , lighting , work tops, sinks , taps and all the rest was not only a pleasurably experience but also exciting which is exactly what buying a new kitchen should be and I thoroughly enjoyed every minute.
The fitting of the kitchen was also a good experience, it is always difficult having your home invaded by workman, but your staff are a credit to your company, always polite and always left the kitchen clean and tidy at the end of each day. They also obviously have great pride in their work and it was a pleasure for me to watch my kitchen evolving. The quality of the cupboards fittings and workmanship are fantastic as they were on the last kitchen he did for me,as I am very lucky to have had two kitchens from Kevin and would not hesitate to have another one if I get the chance in the future. As he did the last time he has turned my kitchen into not only somewhere I cook but somewhere I spend most of my time as it is just a lovely room to be in. So a very big thank you to everyone at Partridge Kitchens for doing a such a great job.
Best Wishes and Good Luck for the Future"
Ms Bailey, Morchard Bishop, Devon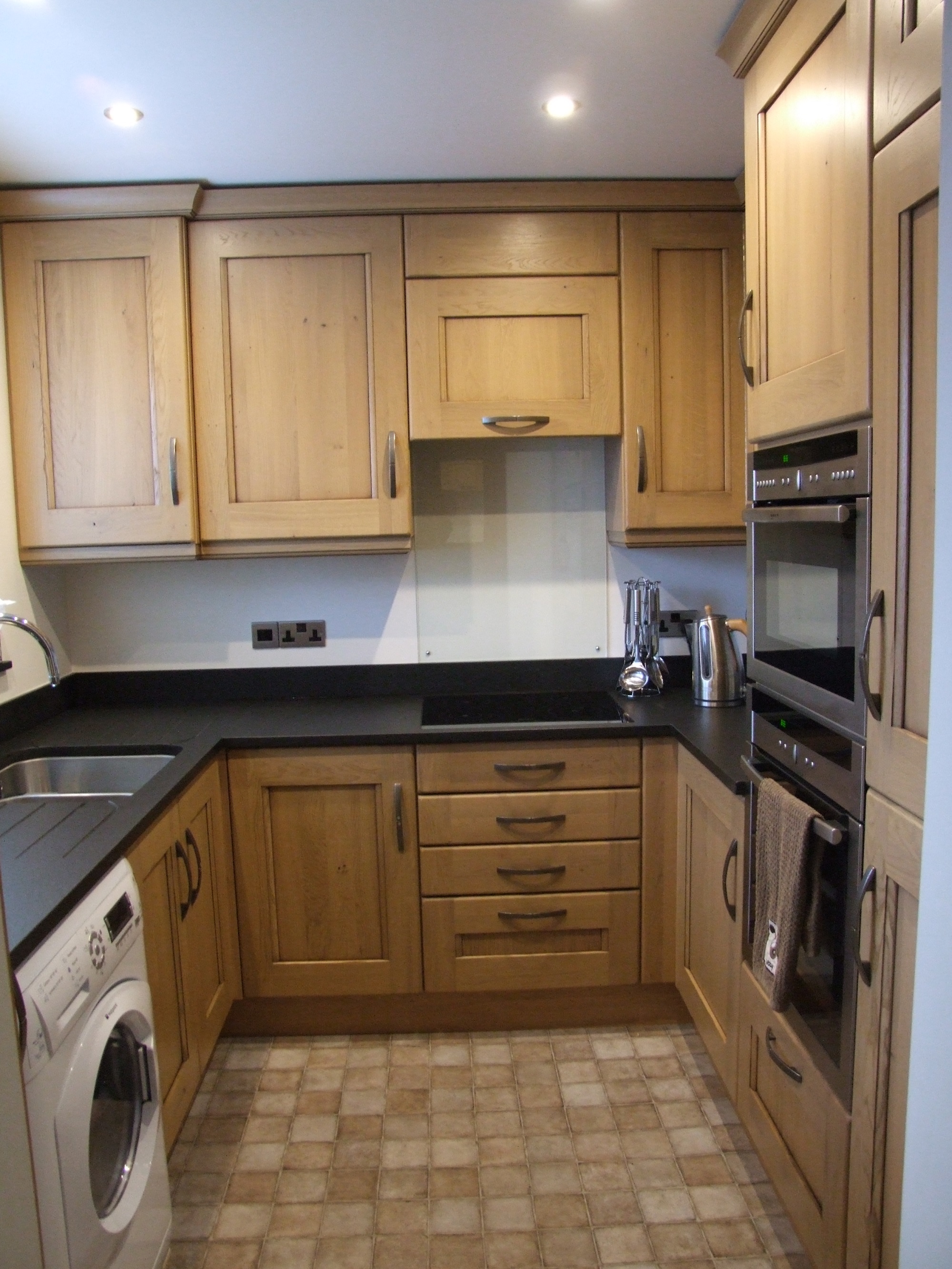 "Hi Kevin and team,
We wanted to say "Hi" and also to tell you how great our kitchen is - one year on. We can hardly believe it's been a year!
The quality of your work is extraordinary Kevin, it's the easiest kitchen I have ever worked in and the one that has given me most pleasure. I remember we were relieved at the time to discover that the person planning the kitchen was also the one fitting it. It meant we got continuity as well as practical advice from the start.
Your attention to detail with the granite pleased us both most I think. The worktop being flush and well-fitted has extended the true working area of the kitchen, so we now have twice the area to work on. The corners of the window sill and upstand created beautiful clean lines and really make an impact on the whole kitchen. Any spillages or splashes just wipe right off and there is no more need for laborious cleaning-up.
Everything still looks brand new! The door furniture and hinges look unused, and you were right about the quality of the tap, it's been a pleasure to use (if you can be thrilled about taps!!). We are also amazed at the quality of the wood finish on the units. The doors and the shelves feel solid and everything looks exactly as it did on the first day - no sign of bending, twisting or lop-sided doors, despite lots of steam and heat in the kitchen!
We have recommended you to many people, but always tell them to consider one thing - to listen to your opinion and take your advice! You really do know what you're talking about - your years of experience as well as your eye for detail really takes your company above the rest.
We wish you every success for the future."
Mr & Mrs Burt, Tiverton, Devon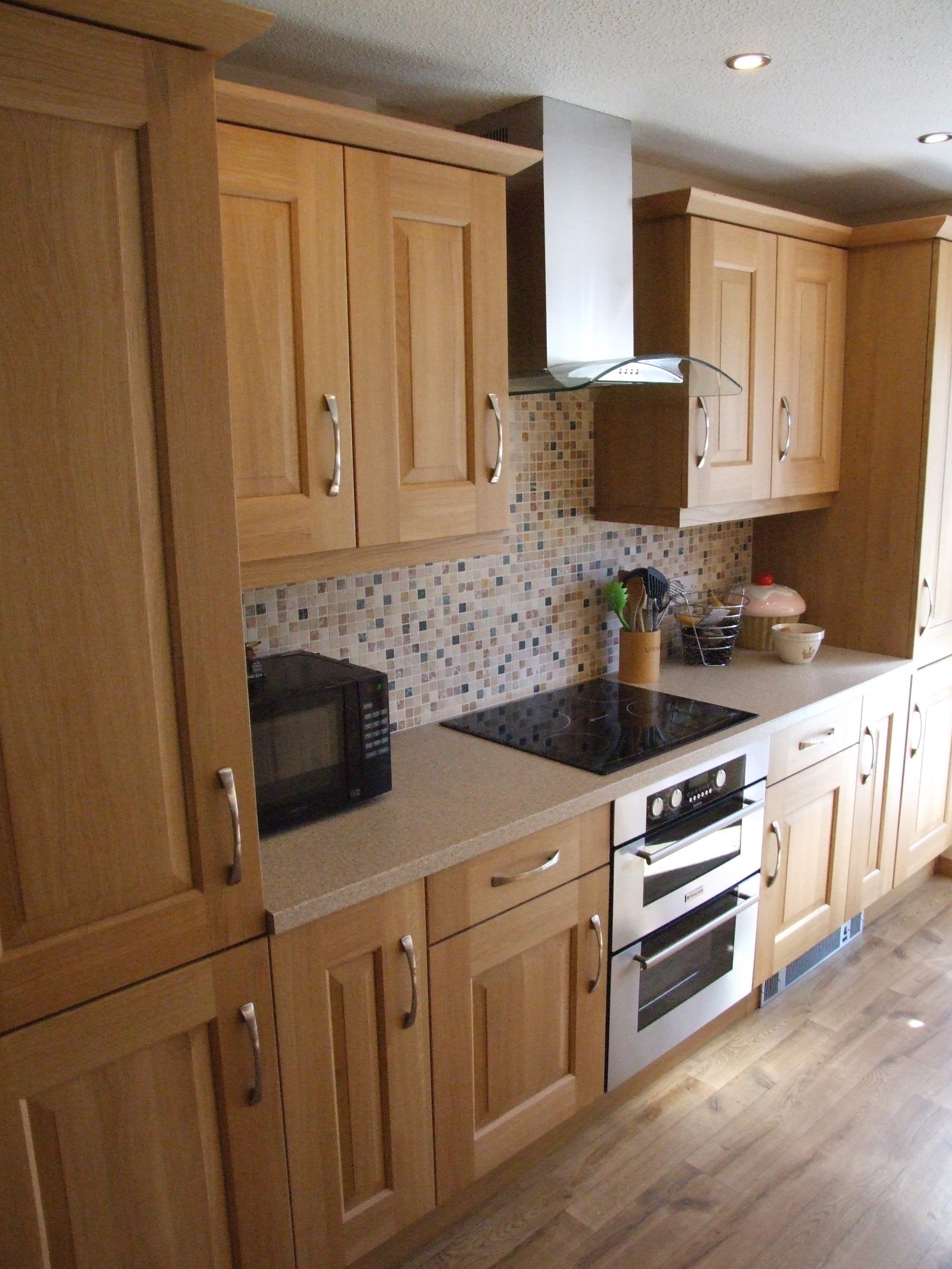 "This was kitchen number 2 installed by Kevin and his team, one in a previous home and the 2nd in hopefully our final property!!
Kevin and his team's attention to detail is second to none and the quality of workmanship and materials is outstanding.
Several visits were paid to our property by Kevin and his planning and ideas were extremely helpful, even though you can see the kitchen you want in your mind's eye, Kevin completes this with ideas of his own.
We are extremely delighted with our new kitchen and all we can say is that we would have no hesitation in recommending Partridge Kitchens to anyone thinking of a new kitchen."
Mr & Mrs Smith, Tiverton, Devon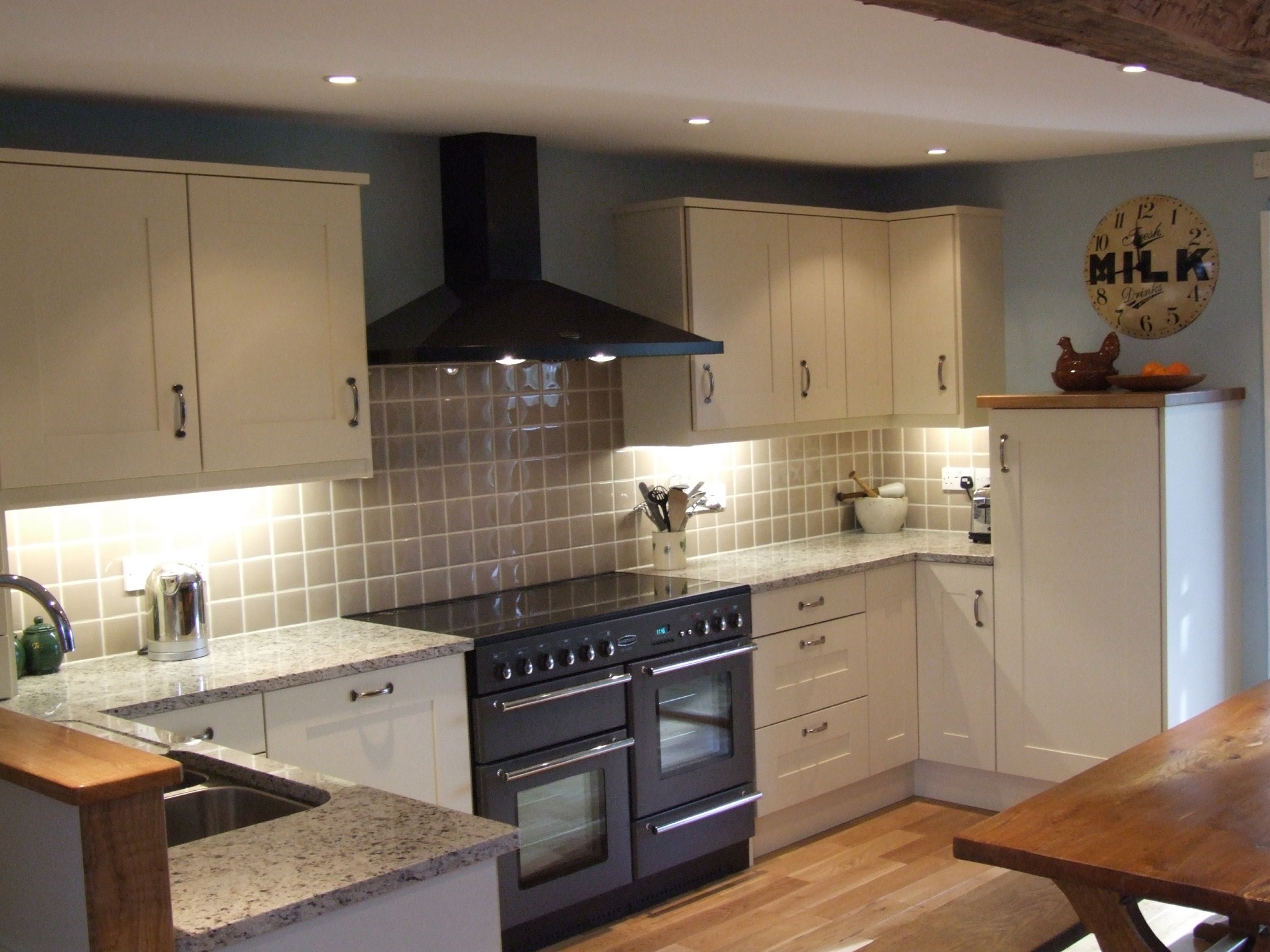 "We wanted to write and thank you for all the work that went into making our kitchen such a delight.
The attention to detail, design and the competence and enthusiasm of you and your team have helped create a beautifully finished kitchen
We have no hesitation in recommending Kevin Partridge Kitchens to others"
Mr & Mrs Morgan, Plymtree, Devon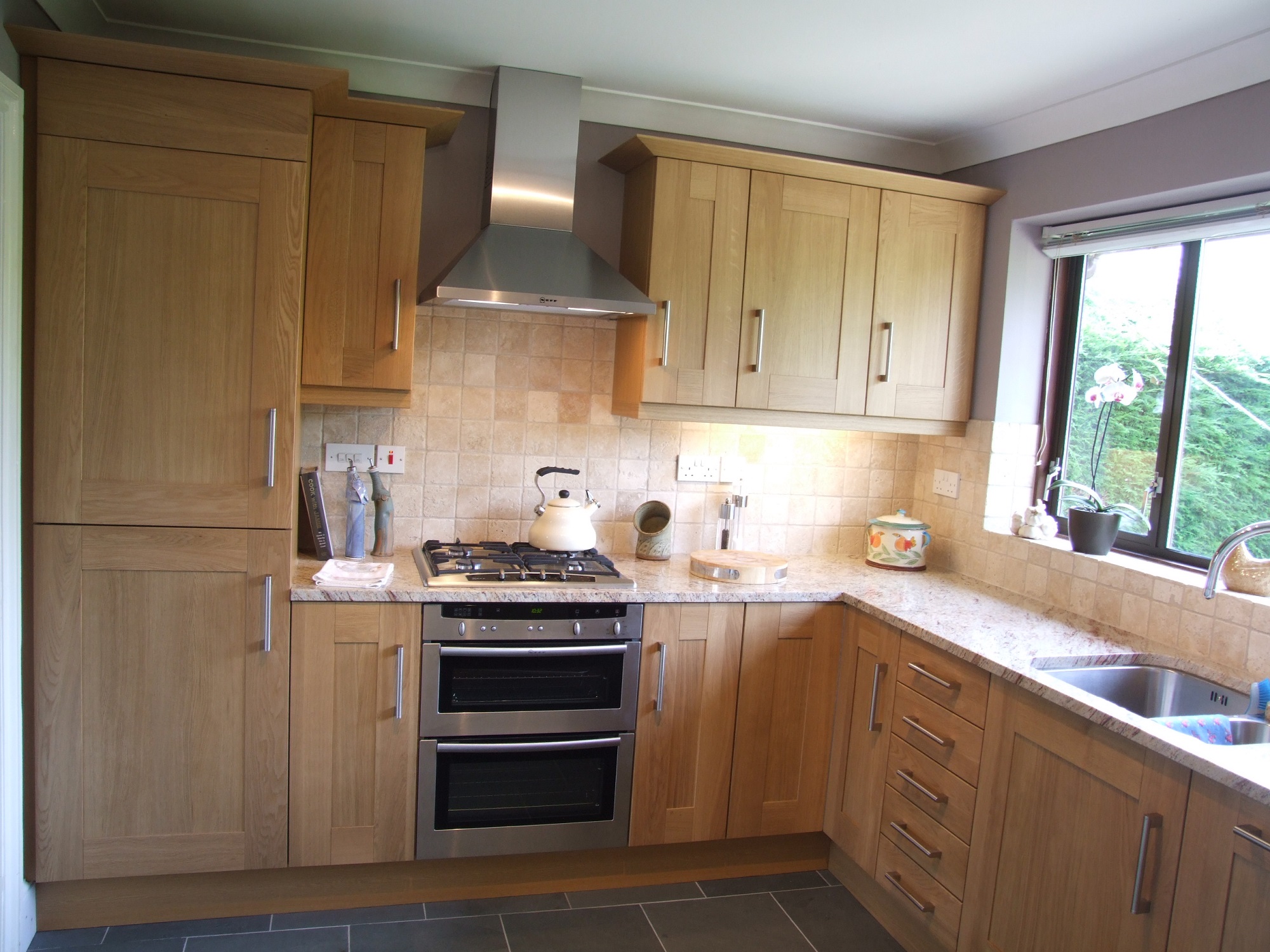 "A big thank you to you and your guy's for designing and building us an absolutely fabulous kitchen. We are thrilled with the way it has turned out.
Your customer care and professionalism was outstanding.
We wish you all the best of luck with your business"
Mr & Mrs Danson, Taunton, Somerset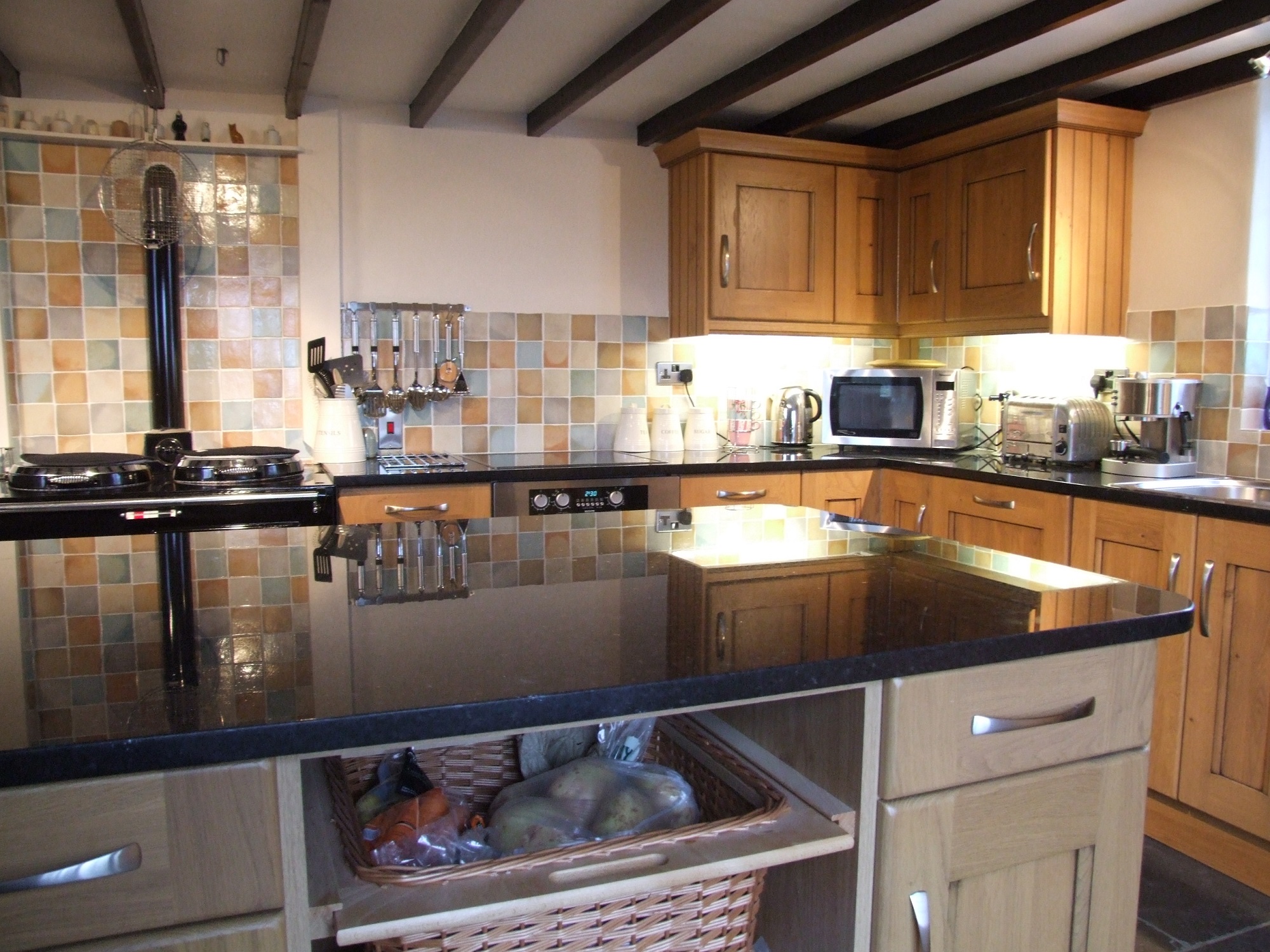 "Imagine your kitchen being fitted in a quiet, calm manner, on time, on budget and by a team with a totally professional attitude. This is the experience that we had when we had our kitchen completely redesigned and fitted by Kevin partridge and his company.
Having gone down the usual route of large kitchen companies and manufacturers we were left with a feeling that the big companies were really only interested in fitting what they had and couldn't use any imagination or be very flexible on design, they wanted to sell us a standard kitchen that would look like everyone else's. What a relief it was to find Kevin who paid us numerous visits, listened to what we wanted, made suggestions as to the design ideas we could incorporate into our kitchen and made us a wonderful corner larder cupboard in an awkward space.
Kevin has a meticulous eye for detail and wants his kitchens to look perfect and believe me they do.
If you are looking for an individually designed kitchen at a competitive price, fitted by people who actually know what they are doing I would look no further than Kevin partridge kitchens."
Mr & Mrs Palmer, North Molton, Devon